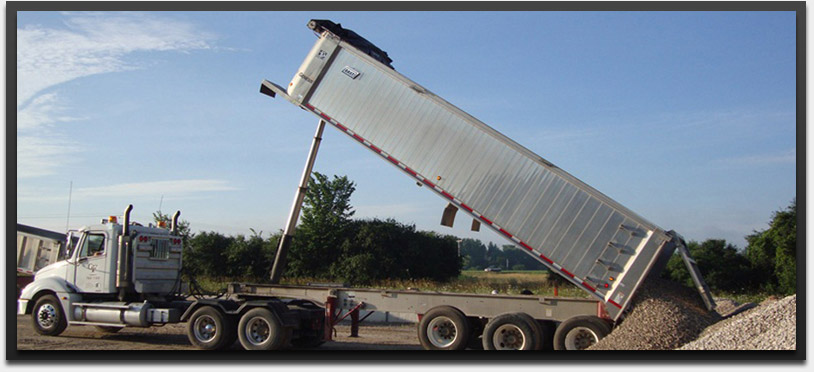 Trucking
Gene Frederickson Trucking & Excavating intrastate trucking services are a culmination of over 25 years of growing, changing, and advancing our practices, people and equipment to meet the requirements of our customers.
Our late-model fleet consists of quad-axle dump trucks, roll-off trucks, and heavy-duty tractors with various trailer styles. Our ASE certified diesel mechanics regularly maintain our exceptional fleet providing us with the flexibility and horsepower to handle even the most diverse transportation requirements.
We specialize in transporting the following:
Aggregates
Topsoil
Contaminated Materials
Waste
Clay Fill
Our fleet includes more than twenty dump trucks, over 27 semi tractors, a wide assortment of dump trailers, van trailers, tanker trailers, flatbed trailers, and low-boy trailers. We also operate roll-off trucks & boxes, water trucks, and more.
---
Photo Gallery