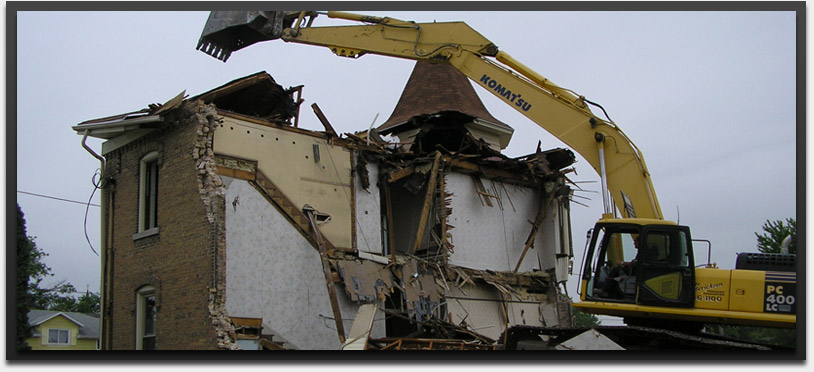 Demolition & Recycling
Demolition on any project regardless of size requires the right company and the right approach. Gene Frederickson Trucking & Excavating supplies our experienced team of professionals with modern, well-maintained tools and equipment to guarantee your project will be safely and efficiently dismantled, stripped, leveled and/or removed with minimal disruption to surrounding areas.
Gene Frederickson Trucking & Excavating provides demolition for residential as well as commercial buildings of all sizes and each project is estimated based on the individual needs of the customer. As part of our demolition work, Gene Frederickson Trucking & Excavating provides debris recycling and is committed to green practices.
As a WasteCap Accredited Professional in Construction and Demolition Debris Recycling, our goal is to work with our customers to be as environmentally responsible and resource-efficient as possible. Part of this effort includes a service in which we salvage and make available reclaimed items including antique and/or unique architectural items. Click here to see some of the items we have reclaimed from past projects.
Call us today at (920) 766-1100 for a quote or to find out how we can assist you on your next project.
---
Photo Gallery